Name, age, & location:hannah, eighteen, new york city
Tell us one interesting thing about yourself:im a dance major looking to become professional.
Pick 2+ members you think are "elite," & provide us with usernames & photos. [The members & mods are here.]

mmmegannn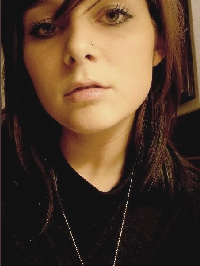 machlu123
Pick your favorite mod & tell us why! [include photo/s]

I'm going to have to go with
_j_e_s_s_i_. you've got an edgy look that i consider really beautiful. last weekk on ANTM their challenge was to appeal to both male and female audiences and so many people can't quite get it but i think you're one of those people who can be appealing to the boys and have girls even admitting "damn"

Who promoted you here/where did you find
prive_elite?
a long long time ago i was in
the_glamorous
Put one of our promotional banners in your user info, and in an entry in your personal journal.
click click
Post a minimum of 5 photos & a 200x266 photo for the members page. [If you can't resize one, let us know which photo you want to be used & we will do it for you.]

this is one of the most recent (i cut my hair into bangs so my oldies of two weeks are outdated already)



on my schools club lacrosse team.



before the side bangs became bangs



this one would probably be the best for the member page but if you could do the first one that would do too.

i have more pictures if their wanted
thanks ♥